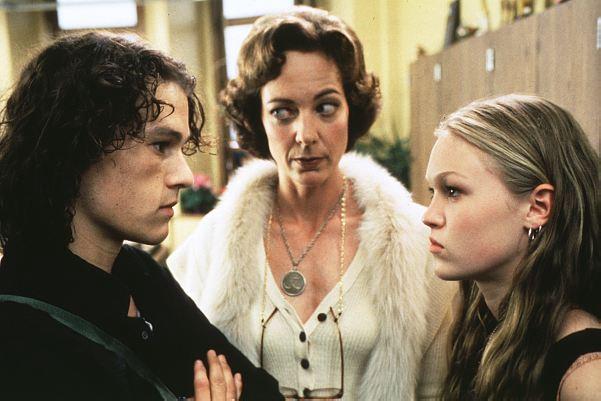 Remember when you saw
10 Things I Hate About You
and you thought Heath Ledger was hot but didn't think you'd see him again, and instead Julia Stiles was all the rage as the new young "it" actress? And how much longer did it take you to grasp Ledger's next role was the young, suicidal cop who only wanted to be loved by his father in
Monster's Ball
?
Honestly, I really didn't see that coming. And then he kept getting significant role after significant role, the highlight being a repressed conservative cowboy in
Brokeback Mountain
, which earned him his first Oscar nomination.
Now he's playing Bob Dylan and in 2008 The Joker, which is another role I didn't see him portraying because he seems like a really serious actor/person. But, eh, who knows.
Speaking of serious actors, I also didn't see Christian Bale being such the stud that he is in the film world, either. I remember him being the asshole racist dude who killed Mekhi Phifer in that lame 2000 version of
Shaft
. Then he does
American Psycho,
then it seems to go uphill for that brother.
It's good to see young actors be selective about their roles. Good for them.